Is prayer enough?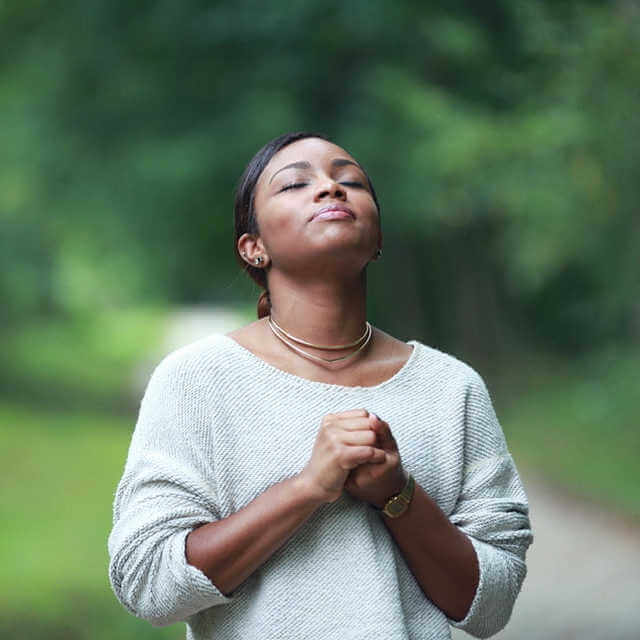 The other day I read an article titled Prayer is Not Enough. The author wrote about how many horrible things happen all over the world every day and how so many Christians respond with prayer, an act that's just not enough (hence the title). Instead of praying, the author recommended action, encouraging believers to do something to help others instead of simply bowing their heads.
I'll admit that I was originally wrapped up in the argument. Having seen a lot of awesome things that can happen when people team up with Jesus, I agreed with most of it. Then God reminded me of a lesson I learned years ago, which is that sometimes prayer is enough.
Having watched a documentary that highlighted just how depraved some places and people have become, I can remember feeling hopeless. The documentary showed images and clips that made my heart drop. I couldn't believe how horrible some people could be to one another. Just as the video intended, at the end, I knew that something had to change. I needed to do something to help… but what? The problem was so big. Sure, I'd heard stories of people who stood against powerful opposition all on their own and won, or those who stood up and helped others to take action as well, but where did they start?
My mind and heart deeply troubled and overwhelmed, I fell to my knees with my Bible in hand and asked God for guidance. I wanted a verse—any verse—that would help me decipher what to do next. I closed my eyes, thumbed through the pages, and stopped when I felt the urge. There, on my living room floor, I found myself staring at the words written in Daniel chapter 9.
Starting in verse 2, Daniel wrote "I, Daniel, understood from the Scriptures, according to the word of the Lord given to Jeremiah the prophet, that the desolation of Jerusalem would last seventy years. So I turned to the Lord God and pleaded with him in prayer and petition, in fasting, and in sackcloth and ashes." The rest of the chapter is his prayer to God to save his nation, and the message I received was loud and clear:
There are problems in the world that are far too big for me to handle, but there are no problems that are too big for God.
Discussing Daniel chapter 9, some scholars have noted that it was his prayer that changed the course of history for an entire nation. His prayer was enough because he knew that the one he prayed to had the power to save. The good news for us is that we have access to the same source of power. The truth is, God can and will make all things right, and he wants to work through us. It's true that we should act, but there are times that simply praying is enough, and there are times that our prayers lead us to something more.
For me, my prayer was the first step. God spoke to my heart and I saw that while I could not change the entire situation, I could make difference in my own community. I began advocating for and meeting with people who were struggling. The action came, but not before I prayed. Now, thinking back on that day, I want people to know that there's nothing wrong with bowing our heads and asking God for help. In truth, asking the Creator is the most powerful thing we can do.