Five weeks of Thanksgiving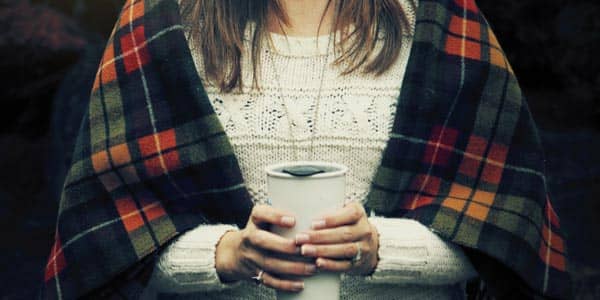 Thanksgiving is one of my favorite holidays. I love the food and getting together with family and friends. But I mostly love the spirit of the day. When there are so many things bombarding you and fighting for your attention, when Christmas season is staring you down and the new year is right around the corner, this day invites you to take a moment, pause, and be thankful.
In recent years I've tried to teach my kids about the day and how important it is to have a thankful heart. However, this year I'd like to encourage myself and my kids to be thankful beyond just the holiday. That's why I've decided to take my kids on a thankfulness journey through scripture. I have come up with five verses, one for each week, to read, discuss, and meditate on.
Here are the verses, along with some practical applications:
"I always thank my God for you because of his grace given you in Christ Jesus. For in him you have been enriched in every way—with all kinds of speech and with all knowledge" 1st Corinthians 1:4-5.
God brings people into our lives for a reason. Our greatest friends are those who push us to grow stronger in faith, and we should be thankful for them. On week one, I want to encourage myself and my kids to think of one person each night, whether they're a family member or a friend, and thank God for the gift that they are.
"You will be enriched in every way so that you can be generous on every occasion, and through us your generosity will result in thanksgiving to God. This service that you perform is not only supplying the needs of the Lord's people but is also overflowing in many expressions of thanks to God" 2nd Corinthians 9:11-12
When we help others, we get to share in their joy. I'm so thankful that God has chosen me and you to do his work, reveal his glory, and celebrate alongside those we serve. On week two, I want to look for more ways to serve others, whether it's volunteering at a homeless shelter or simply inviting someone over for dinner. Serving and praising God for the opportunity to represent him to others will provide plenty to be thankful for.
"Give thanks to the Lord, for he is good; his love endures forever" 1st Chronicles 16:34
God's nature is a good nature. Everything he does is out of love for his creation. In week three, let's thank him for creating us, loving us, and for being so, so good to us.
"The Lord is my strength and my shield; my heart trusts in him, and he helps me. My heart leaps for joy, and with my song I praise him" Psalm 28:7.
As God's children, we don't ever have to be afraid. God protects and helps us. He provides for us and the Bible says that he will never abandon us. This week we'll meditate on and thank God for his protection.
"Rejoice always, pray continually, give thanks in all circumstances; for this is God's will for you in Christ Jesus" 1st Thessalonians 5:18.
God cares about what we think. He wants us to talk to him, to share our lives, and to rejoice with him. This final week let's remember to thank God for listening to us. Let's talk to him knowing that he's always with us.
Your turn: What other verses do you recommend for reminding ourselves and our families about being thankful?