Does Jesus Laugh?
Recently I've wandered into some "funny" business with this 21-Day Devotional series focused on Jesus. Specifically several readers reached out with a question about the devotion on Day #5 where it mentions Jesus laughing.
"Where in the Bible," you've asked, "does it say he laughed?"
It's a valid question, because the answer is nowhere. There's not one specific mention of Jesus laughing.
So why did I include a reference to him doing it? Partly I made a mistake. There are so many references to him attending parties and festivals and gatherings that I assumed one of them must have mentioned him laughing. They don't, and for that I apologize. I updated the devotion to correct this error.
All of this has me wondering, though: did Jesus laugh?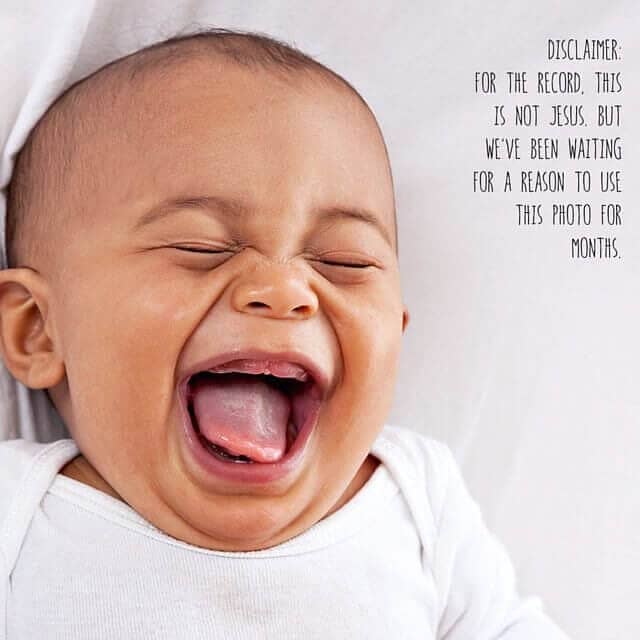 The Bible doesn't say he did--not technically--but does this omission mean that he didn't? Are we to believe that he cried, and yelled, and made jokes...but never once laughed?
When we talk about being centered on Jesus, part of that experience is becoming more and more familiar with him. It's a process of spending so much time with him that we know his thoughts, his mannerisms, and his heart. For me (and this is just me), this includes a Jesus who relates to me with humor. He makes jokes. He thinks I'm funny. He laughs.
So I'm curious--what do you think? Does Jesus laugh?
Is it okay to think of him this way when the Bible doesn't specifically mention him laughing? I'd love to hear your thoughts in the comment section, below.
For an additional perspective on this topic, try this article. 
Have you signed up for the free 21-day devotion series yet? You can start Day One HERE.