This Year I'm Avoiding Fires That Threaten To Burn Up My Marriage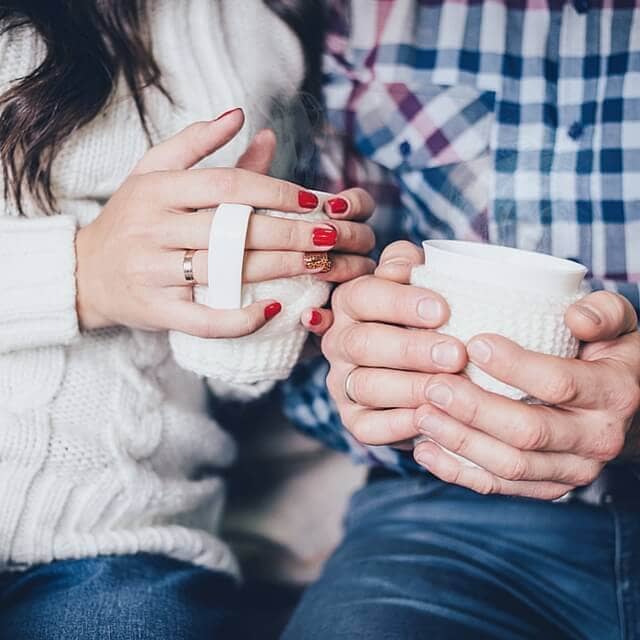 Here we are just starting the year and I'm already slipping in my 2022 goals.
Every year I attempt to plan, set goals, and change how I'll approach the new year. Every year I don't even make it through the first month before I start to fail. It's so easy to lose sight of my priorities because I become a firefighter. First one problem, then another sparks, and before I know it I'm running from one thing to the next.
This is especially true in my marriage. My husband and I kiss to ring in the New Year with fresh excitement, but then sick kids, responsibilities, and real life creep in. Before we even realize it, we ask each other to "just hold on for a moment," and then another…and another…and our marriage gets pushed to the bottom of the "to-do list."
We all hear that marriage should be treated as one of the most important relationships, and I think in our heart we believe this. However, too often we don't treat it like the gift it is. This New Year, to help me keep our marriage as a priority, I'm going to keep my eye out for the fires that can arise.
This Year I'm Avoiding The Fires That Threaten To Burn Up My Marriage
"Fires" with kids
Cultivating a healthy marriage is hard work already. Then add kids into the mix and the challenge doubles. If you include their health issues, school projects, activities, friend-drama, etc., our kids end up the center of our universe. This year may bring stomach flues, broken bones, or other tough situations that needs our focus. But it's important to remember that while our children may take a lot of time, all of our emotional energy doesn't have to revolve around them.
"Fires" at work
It's easy to allow stressors from work to come home, whether it's hard projects, lame co-workers, or a difficult boss. This can cause a flood of emotions and tension in a marriage if no one acknowledges it. It's vital to leave work at work and give your spouse the focus and attention they need.
"Fires" with finances
Financial struggles can happen at any point to anyone. Maybe a car or appliance breaks, or a job is lost unexpectedly. When John and I first got married I said to our pastor, "I can't wait until we get through the wedding so all the extra expenses will stop." But he countered with important advice, reminding us that there will always be a financial challenge around the corner, and instead of living like it wouldn't happen, to stay unified in thought and action so we could conquer it together.
"Fires" of busy-ness
In our life of overly-full schedules, too often John and I have a "divide and conquer" mentality for the sake of efficiency. Before we know it, we're so busy keeping up with the things that have to get done that we become isolated from each other. Our communication is dominated by scheduling details and to-do lists. Then feelings of connection and intimacy start to wane and we can't remember the last time we spent a moment together as a couple. It might be less efficient to run errands together, but it also creates much needed time together you might not otherwise have.
This year remember that where there's smoke, there's fire. You'll face challenges and have disagreements. But the key to being a smart firefighter is to never let the fires blaze so out of control that you forget to focus on the one you chose to spend the rest of your life with.
Try This: For the next week take 10 minutes of every day behind a closed and locked door to give your spouse undivided attention just for the purpose of communicating. Shut the world out. (It will still be out there in 10 minutes, we promise!)