The Bible can change your life.
Here's how to make reading it easier and more enjoyable.
The Bible is a great book...if only it wasn't so difficult to read. A daunting length, the stories are from a time period very distant from ours, the language and customs have been translated out of their original context to fit (sometimes awkwardly) into our modern vocabulary, and the chapters flow from history lessons to lineage charts to poetry to parables without warning.
It can be A LOT to deal with.
Beneath these challenges, though, is wisdom for daily living, comfort in the midst of pain, and an invitation to a rich and surprising ongoing conversation with Jesus where he shares his heart.
These gifts of wisdom and comfort have the power to transform our lives. Unlocking them takes just a little practice and perseverance. Here are some articles, tips, tools, and ideas to help.
Four Steps for Making the Bible Easier to Read and Understand
Coming Soon: Building a Bible-Reading Habit
Jesus-Centered Bible
Why we love it:
You know how Jesus' words are often shown in red in the New Testament to stand out? Well the Jesus-Centered Bible is the first-ever Bible to use blue letters in the Old Testament to highlight connections to Jesus! Coupled with study notes, these blue letters, matched with red letters in the New Testament, show Jesus' story from Genesis through Revelation.
Shop Jesus-Centered Bibles:
Introducing the Friends With God Story Bible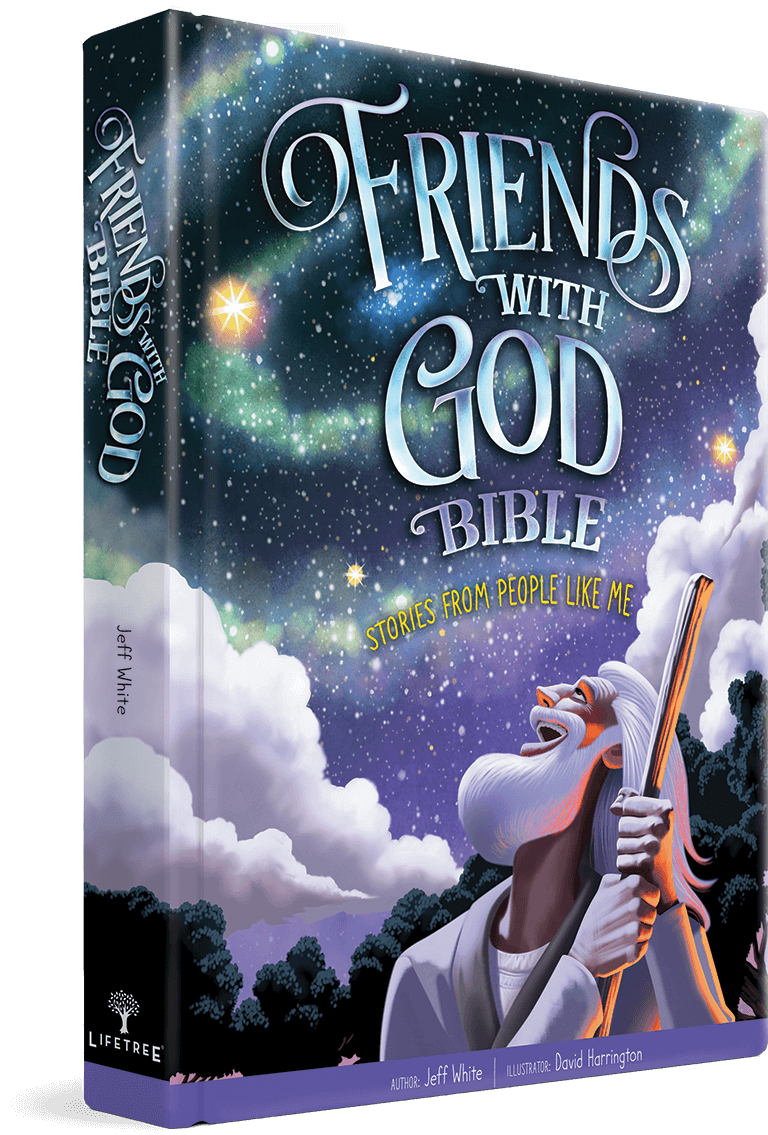 Friends With God Story Bible

Why we love it:
Spark your imagination with a refreshingly simple way to read the Bible: through first-person stories told from the perspective of the Bible character. The Friends With God Story Bible is fun to read, beautifully illustrated, and perfect for grown-ups searching for childlike openness and kids of all ages.